Take the Stress out of College Planning
Equip your students with the tools and motivation to pursue their own college readiness. Monitor student progress through the entire college planning and admissions process.
Hear what People are Saying
With SchooLinks, the College Match tool has helped me easily search for colleges that have the major I'm interested in in the areas I prefer and match my preferences in tuition and acceptance rate.
- Adriana C.
I was genuinely so much more excited about the exploring colleges using SchooLinks than any other college search site.
- Jalen M.
This site is like social media but educational. It promotes us to colleges and allows colleges to see who we are.
- Daniella R.
See it for Yourself
Thousands of schools are already on SchooLinks. Schedule a demo with us today and download our brochure to see what we can do for your school.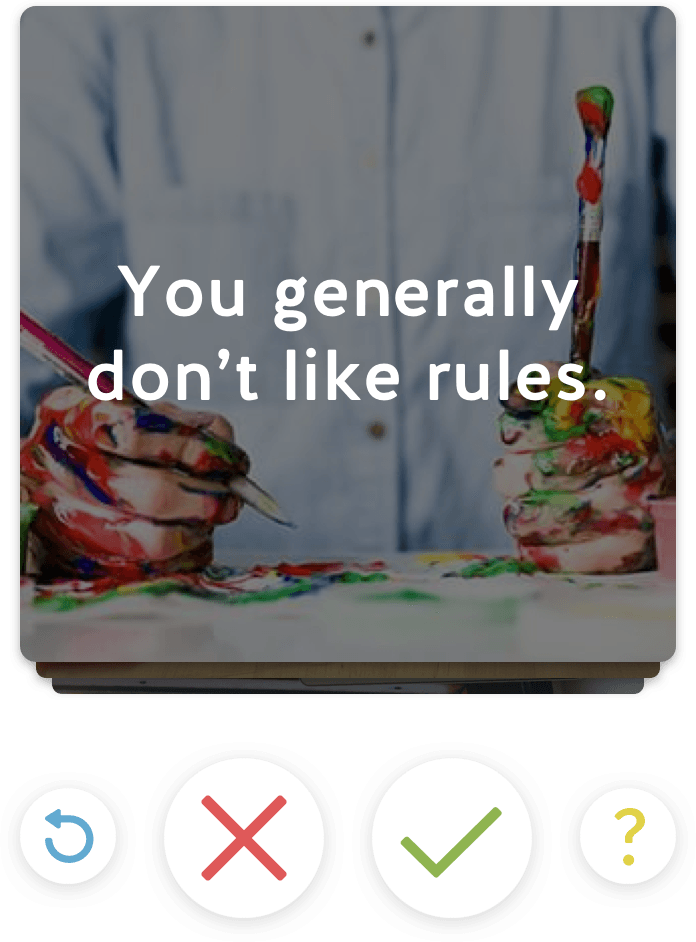 Understand Self & Discover Passion
The self-discovery tools in SchooLinks help students develop confidence and motivation to jump start the complicated college and career planning process. By uncovering interests and strengths through behavioral analytics, we help students truly understand themselves and find their passion.
Try out our swipeable interactive personality survey yourself.
Find Your Path
Career Mapping & Exploration
The interactive personality surveys on SchooLinks harness behavioral analytics and feed the matching algorithm that maps personality profiles to career pathways for students to picture what their future could hold.
SchooLinks career center engages students to learn about the careers of interest in-depth to better prepare students in the future. More specifically, SchooLinks offers trendy careers with high job growth in addition to BLS data with salary information, video content and major mapping to ensure students fully understand what a career of interest entails.
Explore Careers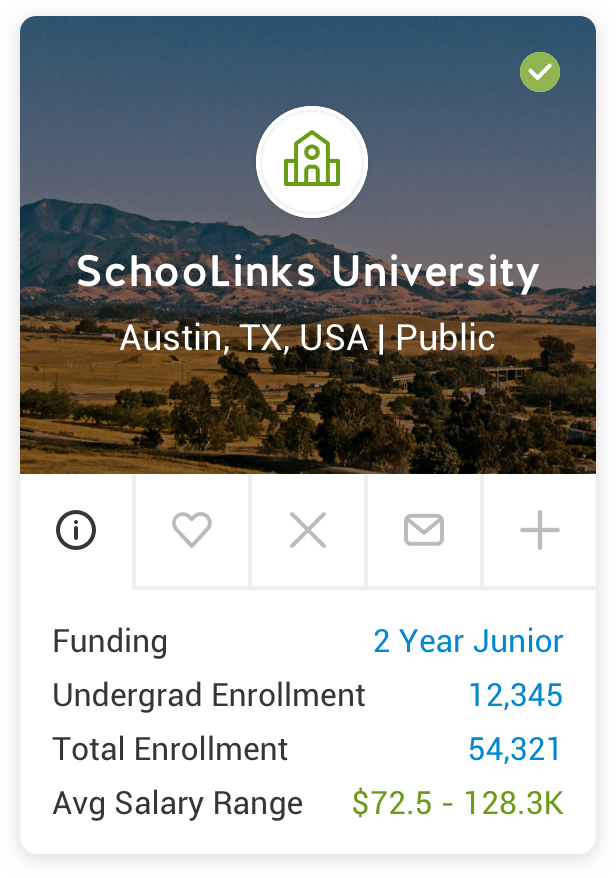 College Matching & Personalized College Profiles
SchooLinks' initial search and discovery experience is tailored to excite and make sure all students feel that college is within their reach. As students interact with the SchooLinks platform more, our Al and machine learning algorithms generate lists of unexplored schools with high probability of fit. These algorithms incorporate students' survey results and behavioral analytics and robust college profile data, including historical student choice and outcomes at colleges.
During college exploration, each student sees a personalized and unique college profile with statistics that are only relevant to them, such as their own admissions probability, net price to pay and etc. On top of that, we provide virtual reality campus tour for students to to explore.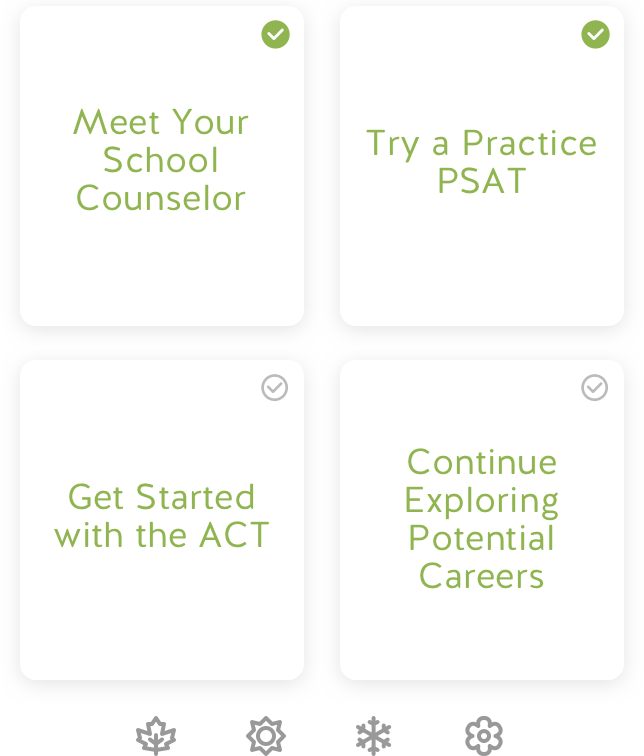 Plan
A season based college & career readiness curriculum. Many schools do not have a structured college and career readiness curriculum that is trackable. The SchooLinks College Planner is a streamlined, season-based to do list that helps students see a clear and actionable path to achieve their success.
The planner is a blended learning solution for students, supplementing in-person counseling and learning. So that students can take ownership of their own college and career path. The planner also provides counselors and parents a clear view of students path to college, and the ability to track and intervene when it's needed.
Start Planning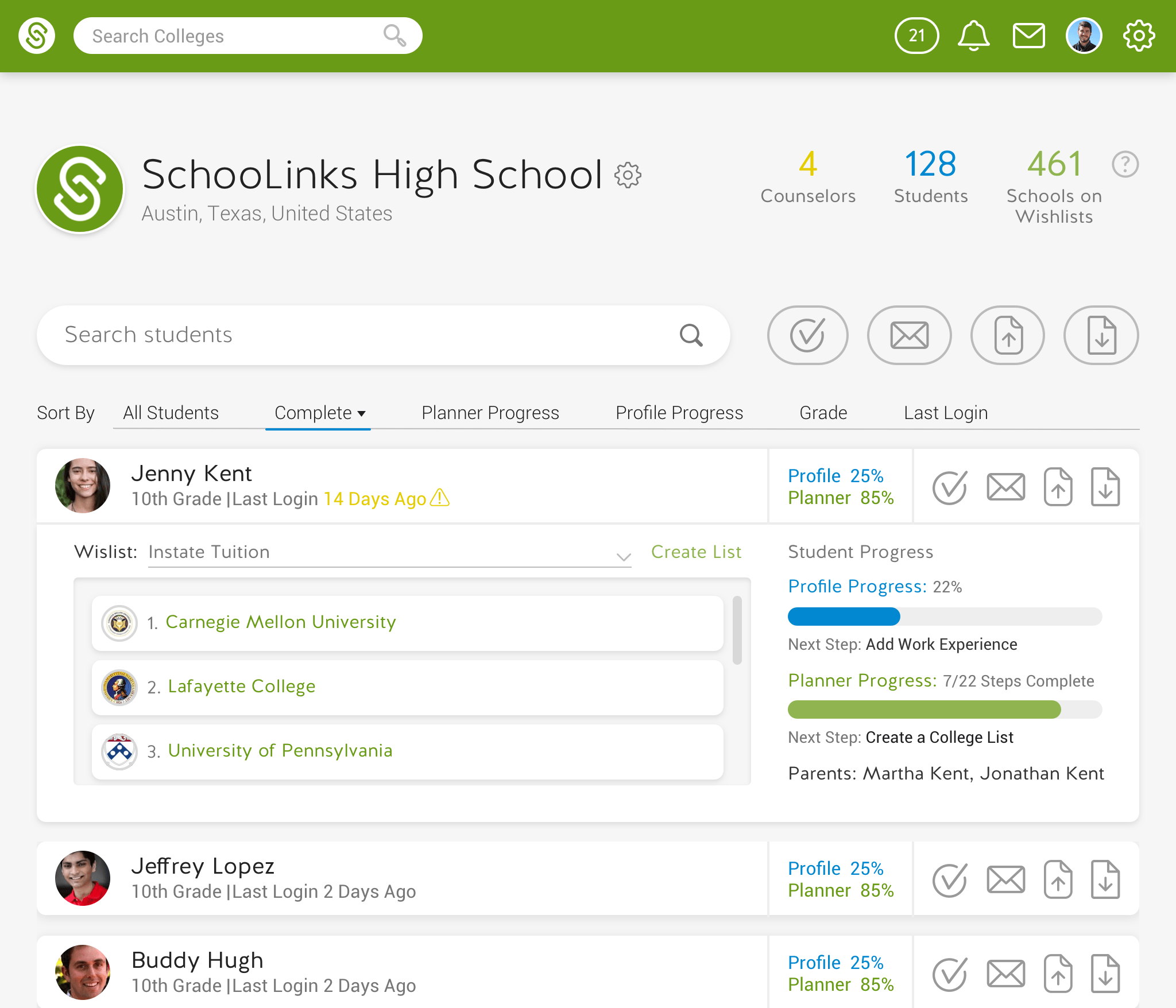 To and Through Accountability
College and career success is a journey that involves multiple stakeholders, therefore, SchooLinks centralizes all resources, todo's and communication amongst all stakeholders, so that everyone is on the same page.
Counselors, parents and administrators have dashboards that monitors students reports. We also provide administrators reports on their counseling program health based on student's matriculation and success at the collegiate level, tying outcome back to each component of the program to truly achieve K through 16 accountability.
Stay Ahead of the Curve
Our professional development kit tells you everything you need to know about getting started and finding success for your students on SchooLinks.
Get Your Kit Now
Try SchooLinks Free for 30 Days