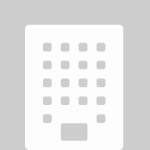 MOONS EDUCATION CONSULTANTS
About
Moons education is accredited to ministry of higher education in Kenya since 2003.
We have over 11 years experience offering a impartial and extensive advisory services on study options that best suit your academic needs.
MEC offer ad vice and assistance on application procedures, career choice, filling visa guidance, and pre-departure briefing.
MEC work,s closely with Britishcoucil and commercial affairs (the embassy of the United States of America) on new visa regulations.
MEC has been ETS, exam center (STN 12342A) since 2007. We are also UCAS center providing online UCAS application support to prospective students who wish to study in the UK.
MEC train,s and register required exams for admission (TOEFL, SAT, IELTS, GMAT, GRE, ACT and PTE).
MEC has a unique scholarship programme offered annually both by MEC and with our partner institutions. For example we are currently running a STUDY IN FINLAND programme (application period - September to January annually). We also have a full scholarship programme for sports talented students (soccer / athletics) with our USA institutions partners.
MEC have partnered with local and international education fairs organizers for their annual events for institutions to participate. marketing plan strategy annually.
We are partners of Fcm Travel Solutions (representatives of STA Travel in Kenya) on discounted
international students fares. We offer International Students Identity Card (ISIC) .
MEC represent universities/colleges and other higher learning education institutions in USA, Canada, Hungary, United Kingdom and Finland.
Headquarters Location
BOX 6300-00100
Nairobi, Nairobi, Kenya
Company Size
6-10 Employees
Advisors of MOONS EDUCATION CONSULTANTS
There are not advisors associated to this company