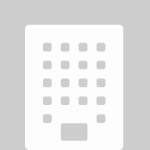 HBW
About
HBW- Health & Beauty Wellness , vends brand name health care, beauty aid, fragrances, cosmetics, prescription pharmaceuticals, Skin care, Baby care, Hair care and pet care products primarily to retail customers and small independent pharmacies and shops. Health and beauty wellness under the leadership of Mrs. Anjali Sachdeva has been growing successfully from last 7 years since inception. HBW has also ventured into Education consulting by the brand name of AEC Gurgaon and Abroad Shiksha. We help students wishing to study abroad in various countries such as UK , Singapore , Australia , Ireland , USA , New Zealand , Mauritius Etc. we have trained and experienced counselors who can help solve any qurries a student might have related to studying abroad . Furthermore HBW also deals in real estate consulting with the brand name of Sure Gain Property.
Further we are in development phase for our mobile recharge portal By the name of Superchotu.com from where people can easily recharge their mobiles phones, data cards pay phone bills, get hotels , bus bookings, Air tickets, taxi , pay utility bills, Get movie tickets, get assistance on education loans , forex transaction, property loans , pay insurance premiums. etc
Further HBW also vends most of its products through an e commerce website awesomebazar.com. The website contains a lot products other than mentioned below such as cosmetics , skin care products , baby products ,consumer electronics , women accessories, branded sports equipments, apparel, shoes etc.
Headquarters Location
A 818 the Arcadia , South city 2 , Gurgaon
Gurgaon, Haryana, India
Company Size
25+ Employees
Advisors of HBW
There are not advisors associated to this company