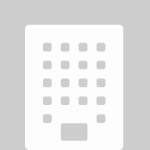 MEDIATRIX EDUCATIONAL SERVICES LTD
About
WE ARE VERY PASSIONATE ABOUT ASSISTING STUDENTS AND PARENTS BY REMOVING THE STRESS OF ENDLESS SEARCH FOR OVERSEA SCHOOLS. WE ASSIST THEM FIND SOLUTIONS TO THEIR PROBLEMS OF SEARCHING AND AT THE SAME TIME FINDING THEM THE SCHOOLS THEY CAN AFFORD.

OUR MISSION IS TO ENSURE THAT OUR STUDENTS GET MAXIMUM SATISFACTION.
Headquarters Location
364, HERBERT MACAULAY WAY, YABA, LAGOS.
Lagos, Lagos, Nigeria
Company Size
6-10 Employees
Advisors of MEDIATRIX EDUCATIONAL SERVICES LTD
There are not advisors associated to this company