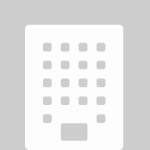 C&W Consulting Co., Ltd
About
C & W Consulting Co., Ltd Enterprise was established in 2004. This company is a help center to assist foreign students in processing applications and documents, education, language, and other areas. Current students are very enthusiastic and are able to help arriving students to be very successful, competitive and competent for their entry into other countries. We hope we can help you to obtain a better future with our professional assistance.
Programs
• America, Canada, New Zealand and Australia are our countries that you can apply to
• Our levels of education include language school, elementary, junior high school, Bachelors, Masters and PhD.
• Others assistance include visitor study groups, short language training, professional English training and professional nursing programs
Services Include
• Free consultation, help in applying and choosing schools
• Successful entry into school
• Free assistance with visas, passports, physical check up's, airplane tickets, pick up from airport, living arrangements, and further assistance in the future.


Headquarters Location
No. 51 Dashun 3rd Road
Kaohsiung City, Taiwan
Company Size
1 Employee
Advisors of C&W Consulting Co., Ltd
There are not advisors associated to this company