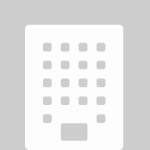 Schultz Turismo
About
Schultz is a Brazilian 28-year old brand holding a set of companies in the tourism fields, working as a wholesaler national wide.

Through 120 account executives and over 11.000 accredited travel agencies in the whole country — virtually 30.000 travel agents —, Schultz distributes domestic and international destination tourism packages, air tickets, visa assistance services, travel insurance, booking services in over 45.000 hotels in 147 countries, as well as car rental and city tours, all available on line from search to ready-to-go vouchers.

By providing a complete set of on-line tools for travel agencies, already preloaded with the entire set of products and services, Schultz has been led to an outstanding growth and, most importantly, to the improvement of a high quality standards policy.

Overall, Schultz became a trademark by outreaching the strength of tradition and specialty. That was made possible by keeping an inhouse customer assistance team and a specialized operational team, which offer both travel agents and their customers all the necessary information and guidance on the products and destinations of their choice.

A wide range of products and services are available in the following web sites:
schultz.com.br – Hotel booking, Car rental, Tourism Packages – search to voucher
vistos.com.br – Complete information and assistance on visas to all countries in agreement with Brazil – quotation and requests
vitalcard.com.br – Travel Insurance plans – search to voucher

As per the request of travel agents and customers, and the fact that Brazilians increasingly become interested in interchange programs, Schultz is now preparing to provide the best choices in this particular field. In order to assure that students and parents are able to adapt to local rules, regulations and culture, important steps are being taken within extensive research, contacts, agreements, web system improvement, planning and team development. Further more, training is also an important part of the process, since there must be a range of options for those in seek of a work experience abroad, those in need to improve foreign language skills and those in pursue of furthering their education in an international perspective.

From a humble start as a home office to one of the largest tourism businesses in the country, Schultz is proud to have succeeded through solid partnerships, B2B relationships built and straightened upon confidence, and constant innovation in trading and technology.

Headquarters Location
Rua XV de Novembro, 270, 7ºandar
Curitiba, State of Paraná, Brazil
Company Size
25+ Employees
Advisors of Schultz Turismo
There are not advisors associated to this company