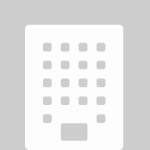 international study Consultant
About
We want to introduce our motto: we focus only those countries that have wealth of

choices describe the opportunities available in different modern courses in reputable

Universities. Those now draw on the expertise and producing professionals in

business, Computer science and other high level education for the betterment of the

student. We are delighted that we are interested to join your university as a

representative in Pakistan. We happily inform about our dynamic. Company in order to

be representative of your prestigious University. Our office international education

Text Box: DIR/NISAR SARWAR
consultants have been providing his services since 1999 successfully. That's why are

one of leading consultants in Pakistan. We are very proud of International Education Consultants and the quality of service that can offer all our

potential respect. it is with delight , therefore that we have the pleasure of introducing. Our potential students we are full

of talent and capable of study in University of the world and sure enough they are successful in USA, UK, AUSTRALIA

and CANADA. We assure your that we will keep their standard in your esteemed institution as well. Our staff is

cooperative and highly qualified, our impact to our clients is very much positive in every field of its activity.
Headquarters Location
#11 HOUSE#15 Beadon Road
Lahore, Punjab, Pakistan
Company Size
2-5 Employees
Advisors of international study Consultant
There are not advisors associated to this company