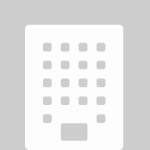 GOAL 4 STUDY
About
Goal4Study was established in 2006 with the aim to provide reliable and value-added educational consultancy services to potential students who want to pursue further education in foreign institutes.

The idea of establishing educational consultancy firm was initially generated by the fact that educational consultancy services provided by various consultants in the country are inadequate and misleading for genuine students who pursue higher education abroad.

Goal4Study was born with the vision to become a leading consultancy firm in the country by providing high quality services to both Saudi students and foreign universities and colleges with honesty, integrity and satisfaction. The mission of Goal4Study is to help students realize their individual career goals through arranging admission for them in quality educational institutes. To help universities get genuine and serious students from Kingdom of Saudi Arabia and to help the local community and the society by fair, legal and ethical business practices.
Headquarters Location
Shop # 2 Olaya Road, Area Al Ghadeer, Next to Higher Education Building,Exit 5
Riyadh, Riyadh Province, Saudi Arabia
Company Size
1 Employee
Services Offered
Advisors of GOAL 4 STUDY
There are not advisors associated to this company