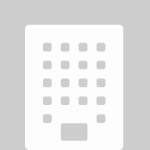 Gemsland Study Abroad & Tours
About
Gemsland Study Abroad & Tours (GSAT), an auspices of Gemsland Nigeria Ltd, is an overseas education recruitment organization with the vision of helping prospective students to realize their dreams of Studying Abroad at the cheapest means possible. GSAT specializes in recruiting students to study in the UK, USA, Canada, Australia, Sweden, France, Finland, Denmark, Cyprus, India, Malaysia, Switzerland, Georgia and other European countries. GSAT has been in the business of overseas admission processing for over a decade now, but it was formally incorporated in year 2010. To make admission processing/student's recruitment easy and stress-free, GSAT works with international education agents abroad. With this synergy, prospective students and clients can be assured rest that making their dreams of studying abroad would not be a problem at lot working with us.
We are aware that studying abroad costs a lot of money, but having understudied the trends/market in foreign universities/ colleges over some years now in terms of admission costs, living expenses, accommodation (boarding fee), etc., we decided explore the most cost-effective means of Studying Abroad through scholarship, grants, study loan and other means possible.
So what are we postulating? We are saying that studying abroad need not costs you a fortune because quality education should be a right of everyone (rich, poor, high, low) and not the exclusive right of some or the nouveau rich. (only those who can afford it). No matter who you are, what your background or social status is, and how lean your purse/wallet is, you can choose to study anywhere you want if you have the basic/required qualification and the will to do so.
Apart from recruiting prospective students to Study Abroad, GSAT also prepares students for foreign exams like: SAT, TOEFL, GRE, GMAT, IELTS, IGCSE and other foreign exams.
We also package summer programme for High school students in the UK, Scotland, USA, Canada, South Africa, Italy, Paris, etc.
Headquarters Location
Plot 24b Gbemisola House, Omole Bus; Stop, Omole, Ikeja
Lagos, Lagos, Nigeria
Company Size
2-5 Employees
Advisors of Gemsland Study Abroad & Tours
There are not advisors associated to this company